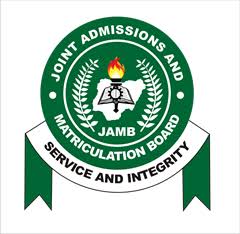 JAMB 2022 Registration.☀️
What 2022 UTME candidates should consider before choosing an institution.
A lot of prospective UTME candidates usually register for the JAMB exam with no idea of the right school to choose. If you are reading this post, then you must be preparing for the 2022 JAMB exam and this post is to guide you in choosing the right institution for your s.tudy.
Choosing just any school can either lower your chances of securing admission or affect your studies even if you eventually gain admission.
Below are things prospective candidates should consider before picking an institutions
READ ALSO: HOW TO SCORE 300+ IN THE 2022 JAMB CBT EXAMINATION-CLICK HERE
1. Make sure the school and your course of study is Accredited;
This is the most important part when choosing a school/university. There are some universities/schools that run courses that are yet to be accredited by NUC or other relevant authorities. So make sure you make your findings, and choose schools/universities that have been accredited by NUC. Else, it will just look as if you are just wasting your time and resources.
2. Catchment Area of The school:
Yeah, the catchment area is also important. Being part of a school/university catchment can favour you during admission processes. For example, UNILAG catchment areas are Lagos, Osun Oyo, Ekiti and Ogun.
The cut-off marks for these catchment areas are always lesser than the merit cut off mark. This doesn't mean that you cannot apply for admission into a university if you are not from the catchment areas. Catchment areas only give the candidates of those states an edge during the admission process.
3. Strike History Of The School/University:
Apart from the usual ASUU and ASUP strikes, there are schools that are prone to internal strikes which can interrupt academic activities and elongate your stay in the school. So do your findings to know if the school you intend to choose is prone to internal strikes.
4. The Admission Requirements Of the School:
Schools in Nigeria have different admission requirements, so before applying for one, make sure you meet up those requirements. For example, in some schools JAMB cut-off is 200 while in some, it is less than 200. Make sure you are aware of how the admission process was done the previous year to avoid any form of problem.
5. Be aware of how to calculate the screening point of the University:
Most schools use O'level grading to screen candidates while some schools conduct aptitude tests as their own screening method. This means that if you have a very good O'level result, you will likely do well if your school of choice screens candidates using just JAMB scores and O'level results
Having explained all these, I hope you are now better informed to make the right choice.
Wish you the best, admission at last.💙😊
READ ALSO: HOW TO SCORE 300+ IN THE 2022 JAMB CBT EXAMINATION-CLICK HERE
#Mr Tony K.
08164133799.
WhatsApp for Updates.📝