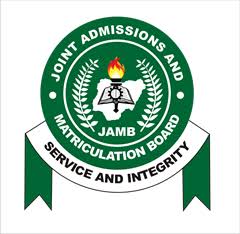 FEW THINGS TO CONSIDER BEFORE REGISTERING JAMB 2022.🛑
BY: WWW.EXAMAFRICA.COM
(1) Be Convinced That You Want To Apply For Jamb;
Are you writing JAMB based on conviction or you were forced to? be sure that you are convinced before you apply.
If you are not convinced, you cannot prepare well for Jamb examination.
And if you are not prepared for the exam, low Jamb score may fall on you.
Now, Make up your mind that it is either you pass or you pass.
The reason many students fail JAMB is that they never make up their mind completely and you shouldn't be in a hurry to register.
(2) Choose Your Course:
This is another major thing to do before Jamb application.
Action needs passion or it will be sanctioned. Your motivation gives you drive. Many persons choose a course because it is high paying or because they see their friends study the course. Many choose course in Jamb registration based on parental factor and for prestige. Choose your Jamb study course carefully.
Choosing a Preferred Course in Jamb Registration Guide as follows:
🔰Your passion for the course;
The relevance of the course to the economy.
The course should be versatile or vast
It should be a hot cake course, not just hotcake but what you actually want.
🔰 JAMB Subject Combination for Your aspiring Course:
After choosing a Course to study, know the required JAMB Subjects to study the course. In Nigerian universities today, this is one of the major reason most candidates are being denied admission despite reaching the required cut off mark.
READ ALSO: HOW TO SCORE 300+ IN YOUR 2022 JAMB CBT EXAMINATION-CLICK HERE
READ ALSO: HOW TO SCORE A's & B's IN YOUR 2022 WAEC EXAMINATION-CLICK HERE
(3) Learn to Avoid Mistakes in Jamb Registration:
Jamb applicants proceed expressly to make certain mistakes that ruin their admission.
Some of the mistakes you must avoid are strategically listed below:👇
Asking someone to register on your behalf.
Filling the registration form carelessly.
A mistake in date of birth.
Choosing the wrong institution.
Not spelling your name correctly.
Putting a wrong Local Government Origin. (LGA)
Putting the wrong Course of study.
Mistakes in JAMB profile etc.
(4) Prepare Early For Your Jamb Examination:
JAMB Examination date is still very far, this is the language of procrastinators.
You must understand that time is flash. Early preparation is the key. Start getting the required materials and JAMB textbooks and finally enter study mode.
If You have any Question, feel free to drop it in the Comment Box.
#Mr Tony K.
08164133799.
WhatsApp for Updates.
For Jamb assistance expo/runz Whatsapp us:08164133799 or visit www.examafrica.com
⬛ Share this information to your classmates and colleagues